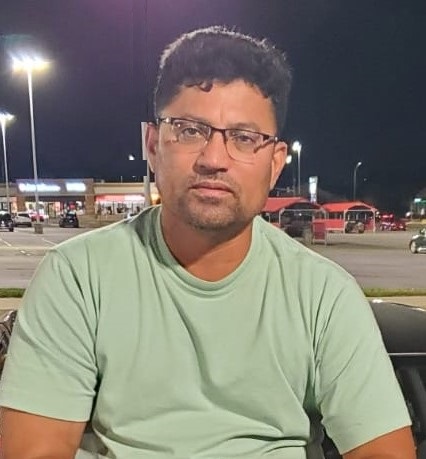 Skills and Strengths 
Academic University Teaching
An exhilarating experience with multitudinous role in a variety of responsibilities
Distributed the responsibilities, developed curriculum, design programs and evaluate the staff in defined budgetary order
Assessed programs, developed partnerships among constituents and managed conflicts
Fulfilled the needs of institution and those that are a part of the organization
Evaluated the achievements as described in scope, objectives and goals
Post-graduation Research Experience 
Eight years research experience of conducting the project entitled "Prevalence, characterization and clinical evaluation of indigenous Mycobacterium tuberculosis" for the partial fulfilment of the requirement my PhD degree.
Study samples were investigated for different epidemiological, molecular and clinical parameters
The results obtained were then analysed statically, interpreted, compiled and publish in different prestigious scientific research journals.
Pursued research project entitled "Study of changes in hematological laboratory profile induced by vinorelbine in cancer patients" in partial fulfilment of the requirement for the award of M.Sc (Hons.) degree.
Cellular, Biochemical and Molecular Studies
Executed the molecular analysis of cells and its components
Prepared the fluids media and chemical solutions
Calibrated equipments according to the standards
Gas chromatography
High Performance Liquid Chromatography
UV, visible, IR and Flame Emission Spectroscopy
Scientific Advisory, Consultative and Research Experience
Undertaken the research studies based on the principles of scientific methods
Statistical data analysis, literature review, presentations and reports writing
Application of the WHMIS principles to handle, prepare and dispose the hazardous materials
Reviewed take care of scientific knowledge to distribute through authenticated and well defined scientific channels
Provided platform for researchers, experts and instigator to connect each other
Offered research tools to provide support in development of technologies
Sharing the intellectual/ scientific issues related to life sciences
Sensible professing and management of scientific data
Contributed in scientific advancement
Acquisition and Interpretation of Scientific Data
Expert in converting and amplifying of the physiological, biochemical, electrical and psychological signals into digital signals/ data.
Utilized the softwares for data acquisition and study the physiological responses.
Having good experience of the specific probes, sensors and transducers
Screened the scientific data for research publications in research Journals
Ensured consistency/ uniformity in quality and standards of scientific research,
Raised the profile of scientific audiences and develop scientific network.
Promoted the publication and distribution of research data, provided input to the state and evaluate the effectiveness of projects and responsibilities
While; the domain registration, web hosting, online data base hosting and developing the web templates were additional asset of experience
Pharmacy Professional Practice
Possess good experience of community pharmacy practice
Dispensed the prescriptions, provided the consultative services to patients and health care providers.
Involved in reviewing prescriptions, training the graduating/ freshly graduated pharmacists and development promotional schemes.
Coordinated the organization with pharmaceutical distributor, regulatory bodies, pharmaceutical companies and government departments/ agencies.
Performed the administrative role of responding the electronic inquires, handling money and stocking shelves.
Having the insights experience of various operations and tactics used in pharmaceutical marketing.
Learned techniques of developing and managing the marketing segments.
Promoted the sale and handled the distribution channels.
HIGHLIGHTS
More than twenty years' experience of molecular biology, chemical pathology, drugs resistance, epidemiology and clinical pharmacy.
Conducted the biological, biochemical and analytical assays; Real Time System PCR, PowerLab, MicroLab300 Chemistry Analyser, Blood gases analyser ABL 80Flex, Sysmex Kx-21 Haematological Analyser, ELISA, chromatographic and spectroscopic based assays.
Specialist in drug screening, disease transmission models, infectious diseases and molecular level study of cell biology
Strong organizational, decision making and problem solving skills
Handled Biosafety level 2 and 3 experiments;
Ability to work well under pressure and within a multidisciplinary scope.
Strong background in data acquisition, writing, editing and reviewing the research manuscripts
Author of research manuscripts and academic books.
Approved board examiner and associated with certain prestigious research journals
Excellent team player with good leadership qualities
ORCID | Publons | Research Gate | Scopus | Academia | LinkedIn | Google Scholar | Loop Frontiers | Twitter | Instagram | Scinapse